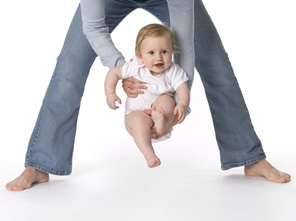 Grow Foundation is a very exciting and unique project, which we hope will provide great relief to families who are often given little or no hope for their kids.
The Foundation's purpose is to provide information, support and funding for children with neurological challenges, whose parents wish to adopt the therapies & programs discussed in the book, Naturally Better. The 'Grow Foundation, for Naturally Better Kids' will only support the programs and therapy methods discussed in the book.  Apart from the  Stories  shown on this website, success stories abound of children who gain sight, hearing and mobility through the methods we support. Imagine being able to help your child to walk, talk or see – through your own efforts? Therapies discussed in Naturally Better include some which are easily accessible throughout Australia. Others are not so easily accessed, including an exceptional program from an organization in the USA called The Institutes For The Achievement of Human Potential.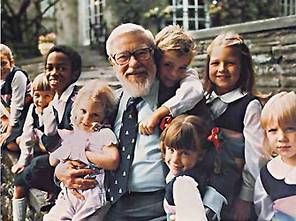 The Institutes, or IAHP as they are also known, describes all neurological challenges as 'brain injuries', the fact being that even conditions which were not caused by a trauma – such as Down syndrome – respond positively to IAHP's methods, which aim to bring about healing of the brain.
For the past 50 years,
IAHP
have been helping families of children with neurological challenges to achieve extraordinary results. There are many success stories including a man with Down syndrome who recently completed a degree in economics and a girl who was born at 28 weeks with a brain injury, and who is now a merit scholar. There is a wonderful video on this site, in which a 24 year old woman – who was born with Down syndrome – tells her own story of success through these methods.
Click here to watch this truly inspiring video
IAHP
teach parents to work with their own children to devise a program which can enhance the child's development and overall function. The courses are not currently run in Australia. Instead parents must travel to centers in Singapore, Italy, Japan, Mexico or Philadelphia for this invaluable training.
UPCOMING COURSES
If you are interested in attending The Institutes' course, you may contact the registrars for each of the courses listed below.
What To Do About Your Brain-Injured Child
This life-changing course is held in centres around the world – and now in Australia every year.
The next course will be held in Melbourne from March 31st until April 4th, 2014.
Visit www.iahp.org.au for more information.